[contact-form-7 404 "Not Found"]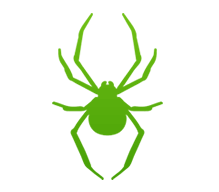 Spiders
The bite allows him to inject venom into them to paralyze them and make them easier to eat. All spiders are therefore venomous, but they have no reason to want to eat you or even suck your blood for pleasure.
Fact: Spiders are extremely fearful and very docile animals. No spider bites a human for pleasure; even stay away from it as much as possible. Spiders only bite when they are afraid or threatened, if they think they can't escape.

In fact, spiders can reproduce more easily in our home because they are freed from other threats. If spiders can breed in your home, it can also find a food source. So they bring the sad end of other pests, perhaps the spiders you see as more disturbing than they are.
Reliability
We provide accurate, reliable and ethical services with our expert staff. We apply the fastest and most reliable methods for your brand.
Loyalty
Our long-term work continues until the job is finished. We establish solid and long-term relationships with all the companies we work with.